Creativity to Versatility - Tips to Style Your Wardrobe Essentials
Blog Post - Personal Stylist Secrets
Hi Bitter Grace Beauties! If you caught our last blog (or if you missed it, click here to catch up!) you know that Anne Marie Johnson, Founder & CEO of Bitter Grace Boutique, is a fashion philanthropist and all around girl boss on a mission to bring confidence and killer closets to women everywhere. However, what you might not know is that she is also a professional stylist. Below, she shares her top styling tips as well as her favorite must-have pieces to bring your closet from bleak to chic.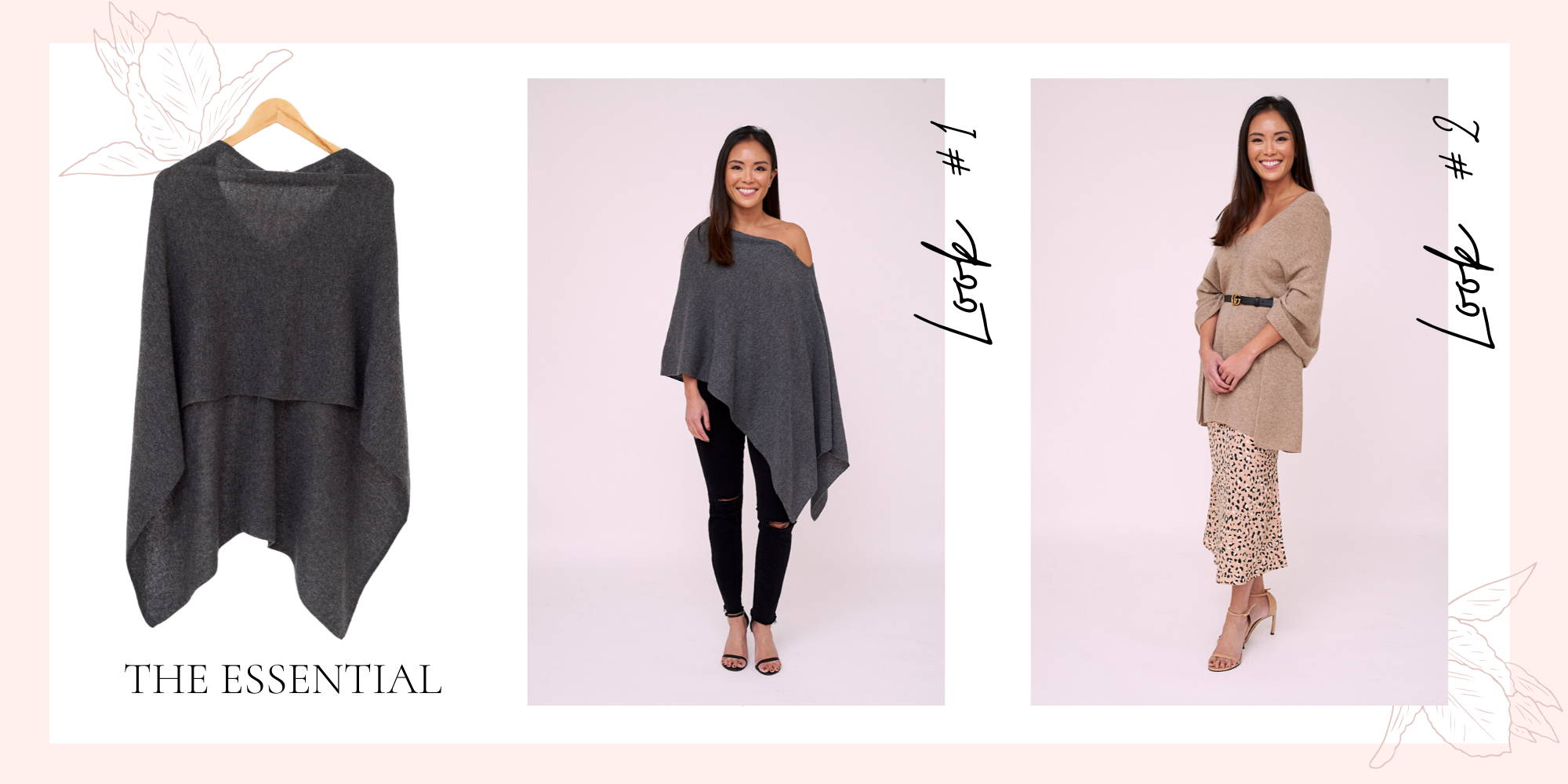 WHY WE LOVE IT: Super soft yet lightweight, this one-size-fits-all poncho personifies comfy-chic. With endless styling options, it's the perfect alternative to a traditional sweater that is sure to be a go-to item year round. Anne Marie recommends keeping it casual over black leggings and your favorite tee, or dressing it up over a midi skirt, using a statement belt to cinch the poncho and accentuate your waist. Throw on a pair of strappy heels or booties and you're good to go!
BONUS STYLING TIP: Keep hair and makeup simple with a low, easy bun and a statement lip to pull the look together.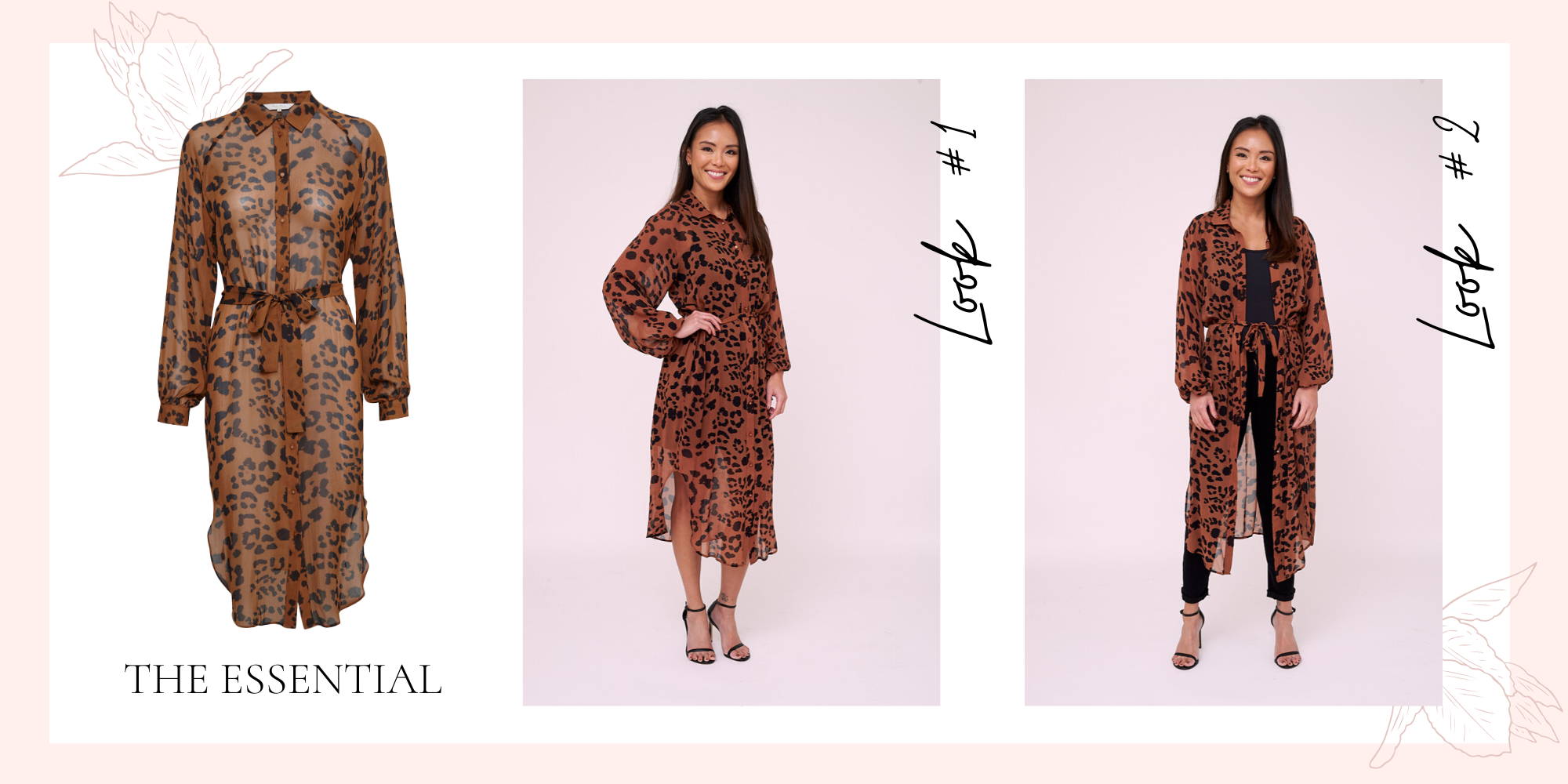 WHY WE LOVE IT: For starters, animal print toes (or claws!) the line between classic and trendy and never goes out of style. It can be worn as a super chic button down midi-dress or as a long-line kimono. You'll find yourself reaching for this statement piece again and again to pair with heels or throw over jeans and a tank for a more casual take.
BONUS STYLING TIP: When styling with bolder prints or trendier items, Anne Marie recommends keeping everything else, from makeup to accessories, understated to let the statement piece be the focus.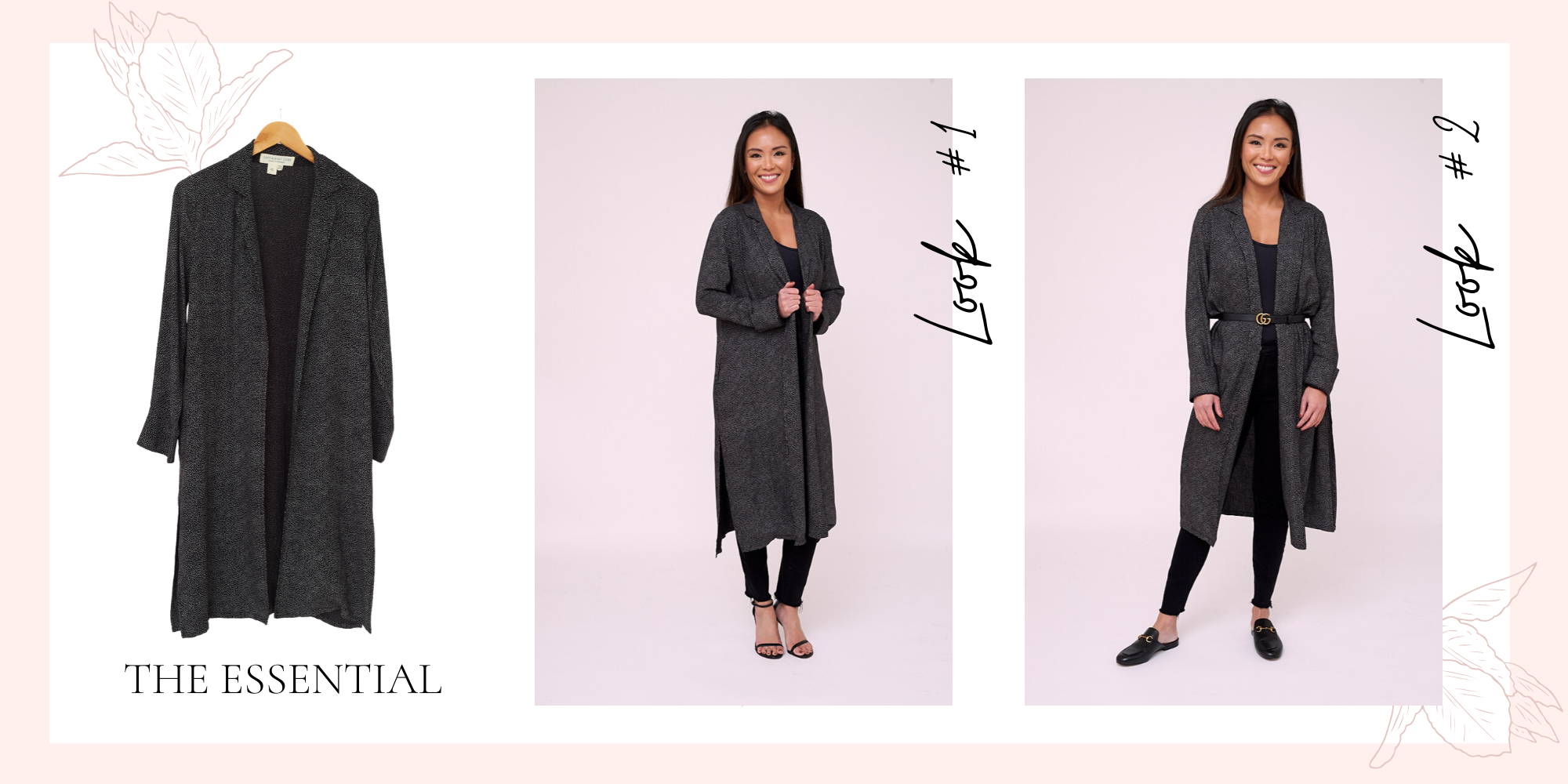 WHY WE LOVE IT: It's cozy, it's chic, it's versatile, and it goes with literally everything. Anne Marie recommends dressing it down with a fitted tee/tank, your favorite pair of leggings, or a great pair of distressed jeans like our Pistola Black Distressed Denim. For a more dressy vibe, cinch it with a belt and throw on some boots (ankle booties or knee highs would both look great) and hit the town in style.
BONUS STYLING TIP: Consider your accessories and your hair at the same time. If you're wearing a statement necklace, pull your hair back into a high pony or a top knot for a more balanced look. If you're all about layering on the rings and bracelets, leave your hair down and simple.
"Personal style is a form of self-expression that gives people an idea of who YOU are." - Anne Marie
While we think these pieces would be an amazing addition to any wardrobe, at the end of the day it's all about building a closet that works for you. Anne Marie defines personal style as "A form of self-expression that gives people an idea of who YOU are. It's about attitude and one's behaviors and choices towards anything that brings her joy and comfort. It's being able to express herself through her fashion and beauty choices and wearing what makes her feel beautiful and confident. It's also the type of coffee and wine she loves to drink, her home decor choices, hair and makeup preferences, etc. When I launched Bitter Grace Boutique, I wanted to curate a collection of pieces that are great for everyday wear; quality pieces that will never go out of style; pieces that you want to have in your closet for a lifetime. Our collection is a combination of classic and timeless pieces, as well as a few adult-trendy pieces that are fun to mix and match with your existing wardrobe. Bitter Grace is a lifestyle brand that extends beyond the clothing with a mission to empower women to #DoMoreBeMore and to love themselves a bit more everyday. We want women to feel empowered to be themselves, and to influence and lead without compromising their femininity."
---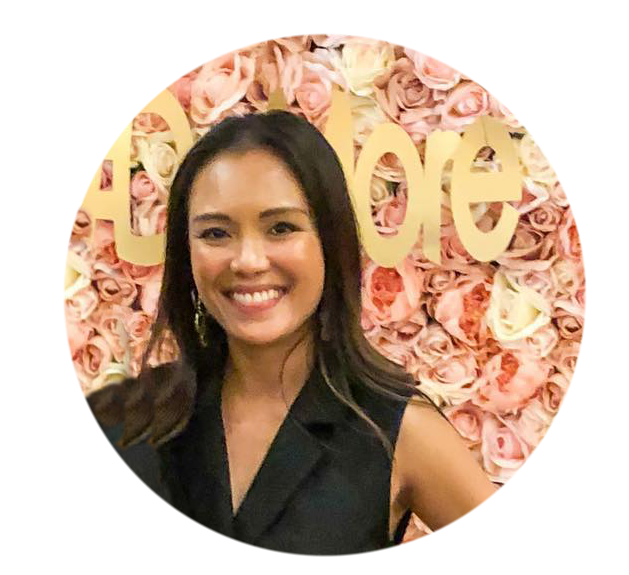 Founder of Bitter Grace Boutique
- Anne Marie Johnson -
Thank you for Subscribing!
This field is required
This field is required