Do you know someone who passionately serves the local DC community and deserves a day of Self-Care?
From kids to careers, being a modern day woman means juggling a seemingly endless list of roles and responsibilities. In many of these roles, we find ourselves taking care of others, whether it's our children, our significant others, or our employees. But while you praise, empower, and uplift those in your orbit from sun up to sun down, who takes care of you? It's true that 'self-care' is having a moment. We know that it's healthy to grab coffee with a friend or take a moment after the kids are asleep to put on a face mask just for the heck of it, and that doing so can help mitigate the stress and exhaustion that so many of us often face. In these moments, we cease playing the role du jour, and we can just exist as our beautiful, perfectly imperfect selves. As International Women's Day approaches, we are reminded of just how strong, influential, and incredibly unique each and every woman is. Inspired by her own community of powerful female mentors, Anne Marie Johnson, Founder of Bitter Grace Boutique, is excited to announce the launch of a new campaign created to honor the impactful women in our lives.
Bitter Grace Boutique is now accepting nominations for candidates who embody the ultimate Bitter Grace woman. The goal of this campaign is to shine a light on the women who spend their days uplifting and inspiring those around them, by allowing them to share their story as they enjoy a day of self-care. The day begins with hair and makeup services followed by a personal styling session with Anne Marie, Founder of Bitter Grace. A brief photography session takes place at her place of work or the place where she feels most confident and comfortable followed by a 30 minute one-on-one interview with Anne Marie to highlight her personal story, journey, and life mission.
The ideal candidate is an inspiring woman who has overcome challenges to become an influential figure in her community, her workplace, and at home. In your nomination, please include relevant background information on the nominee, as well as why you believe this person deserves a day of self-care. Please email nominations to hello@bittergraceboutique.com. Nominees should be located in the local DC area. Here's to strong women; may we know them, may we be them, may we raise them.
Patrice Cleary is the owner of Purple Patch - a Filipino restaurant in Washington, DC and has been recently ranked as the top 4 Best Filipino Restaurants in the U.S. by Big 7 Travel. During our day together, Patrice reminds us of the beauty that comes from pursuing something that brings you joy and purpose despite the odds -- the idea that through bitter storms, there always comes grace.
---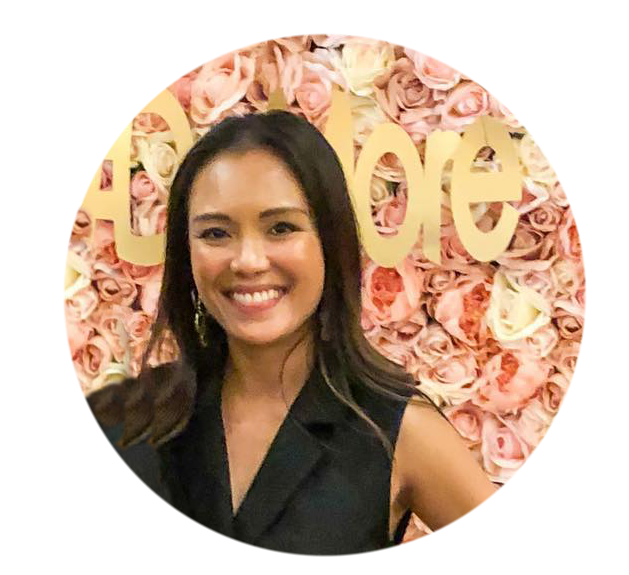 Founder of Bitter Grace Boutique
- Anne Marie Johnson -
Curious what topics we will cover in upcoming blogs?
Three Weekend
Rituals
Not
To Miss


Coming
Soon:
Spring
Collection
Sneak
Peek

Thank you for Subscribing!
This field is required
This field is required