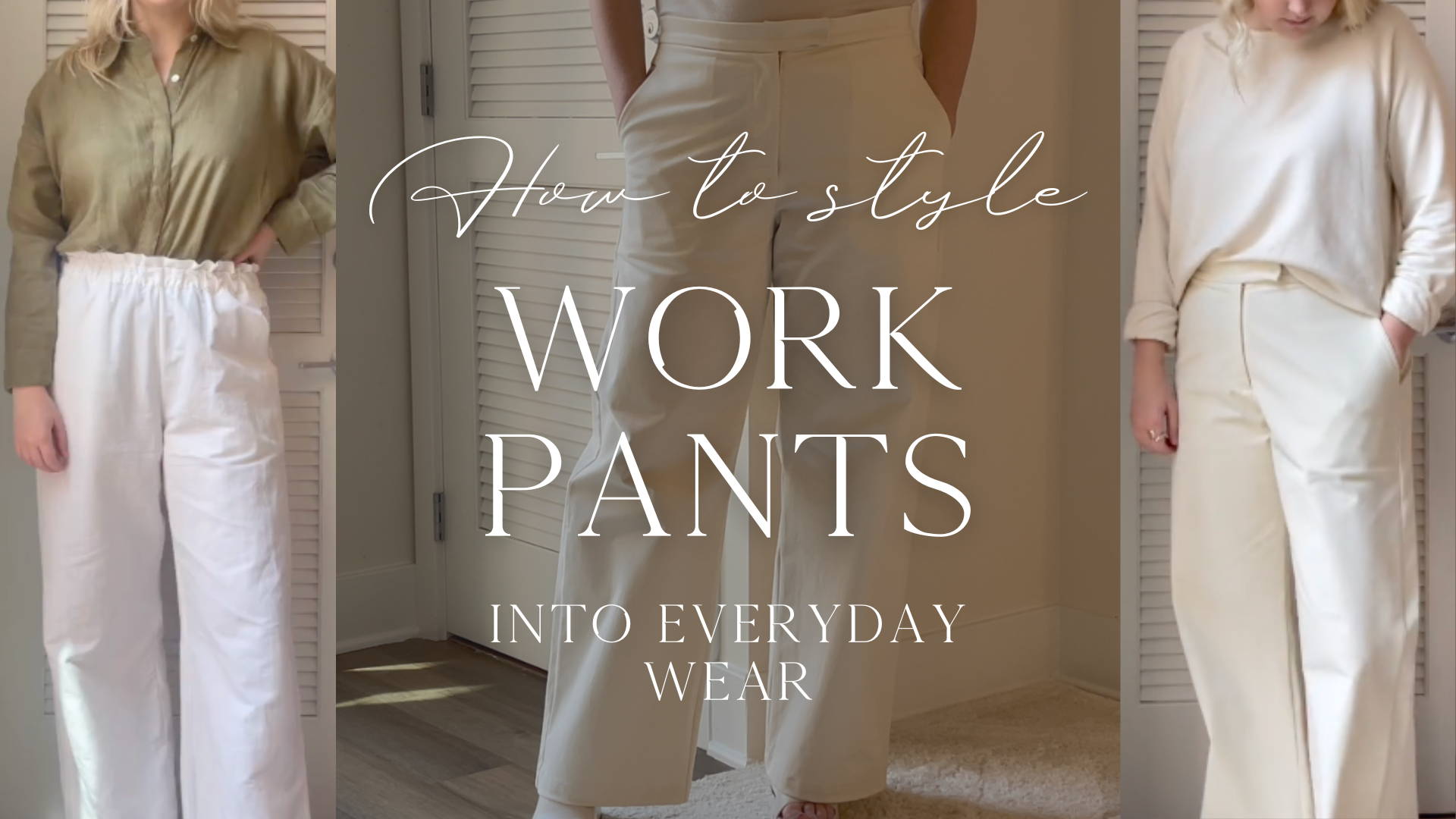 Workwear Reimagined was born out of my desire to be able to leverage clothing for any occasion, whether for the office or everyday wear. I wanted to reimagine clothing that can easily be styled from elevated to casual.
For us at Bitter Grace, this is sustainable fashion. It is the ability to leverage your clothing investments regularly throughout the week and for them to evolve with you through the years. It is wearability and longevity combined that makes a clothing piece sustainable not only for today, but into the future.
For some of us, especially before the pandemic, we invested in one-off pieces that suited us for specific moments. I know for myself, this was true. I invested in work pants, for instance, that I could only wear for professional occasions and not necessarily for everyday wear. For many of us, our values around what we choose to wear has changed over the past couple of years (specifically regarding comfort). We individually want to look polished and refined, while feeling comfortable throughout the day.
So, I was on a mission to change this...that offered a different solution for people like me who generally work remotely or in more casual environments.
The idea to reimagine workwear began in 2021. My team and I brainstormed, and we asked ourselves this one question...
How do I want to feel in what I wear everyday, whether at work or out and about?
The words that came to mind include:
Elevated

Comfortable

Polished

Refined

Modern

Effortless

Confident

Elegant

Powerful

Classic
And then we came up with a few designs that reflected the words that inspired us.
The first pant we designed was the Classic Pant, a timeless design with a hook and eye detail on the waistband. What I particularly love about this style is its simplicity and versatility. It's a piece that will carry with you through the years as you embark into new chapters of your life; one that can be passed onto the next generation (with proper care).
To showcase its versatility, we created this how to style video, highlighting 10 ways to wear and style the Classic Pant from workwear to casual. It was a lot of fun and it gave us inspiration and new ideas to style it when we work with our clients privately.
The second pant we designed was the Delaney Pant, a best seller and named after one of our dearest customers who continues to inspire and remind us that we don't need to wait for our external circumstances to change before taking action in pursuit of a goal or desire.
What people love most about this style is the ease of use (without buttons and zippers) and playful elements, like frill waistband details. It's modern, fresh, and the perfect pant to style with your basic tops for an elevated look, especially when tucked in.
See our how to style video, highlighting 7 ways to wear the Delaney Pant from day to evening.
The greatest honor is to be able to share our process and journey with those we serve, and to offer them a different option...a curated and personalized experience that educates and provides tangible ways to leverage each style for any occasion.
I hope you love them as much as I do.
xo,
Anne Marie